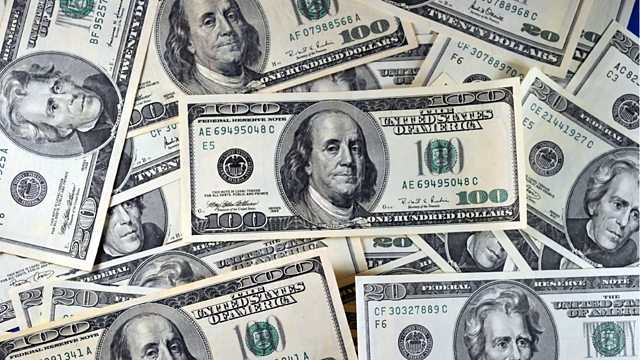 QE: Bernanke's big bazooka
The Fed is feeding again - $40 billion freshly minted dollars a month until America gets back to work. How does the rest of the world, especially China, feel about Ben Bernanke's big bazooka?
The thoughts of Steve Kean, Professor of Economics and Finance at the University of Western Sydney and Miranda Carr Head of China Research at the London bank NSBO.
We also get the thoughts of management consultant-turned-comedian Colm O Regan about the new vacancy at the head of the Bank of England. The successful candidate he says, will need a suitably austere name and an awful lot of luck.
(Image: US dollars. Credit: AFP PHOTO/Karen BLEIER)
Last on
Fri 14 Sep 2012
11:32

GMT