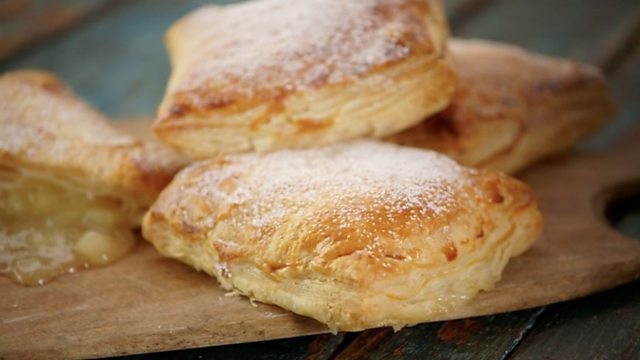 Little warm Bramley apple pies
Shop bought apple sauce is fine to use. In fact it is a great time saver when in a hurry, ditto for the pastry.
There may be some leftover pasty here which can be wrapped up and frozen and kept for a month. Or roll it out into a rectangle, spread on either tapenade or chopped sundried tomatoes, roll up like a Swiss roll then slice in 1cm slices and bake. Hey presto easy little canapés.