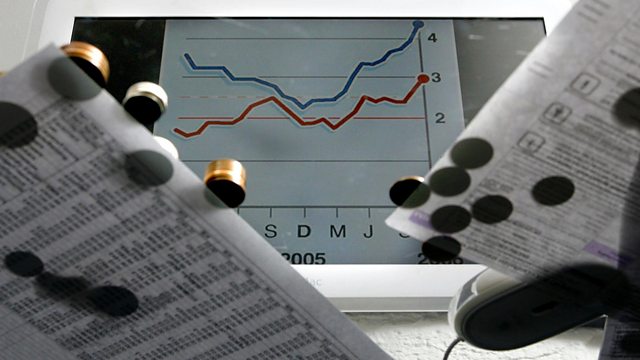 Lending and Borrowing
Have you ever had a loan? How easy was it to borrow money? And what was it for? Your Money is focusing this month on borrowing and lending, and we want to hear your experiences.
Whether it's a loan for a home, a car, your education or just to make ends meet, tell us what it was like for you. Wherever you are in the world, whatever your experience, good or bad, email us your stories or questions to wsym@bbc.co.uk.
Paul Lewis and Lesley Curwen will be joined by a panel of experts including:
Michelle Evans, Consumer Finance analyst at Euromonitor International.
Richard Fiddis, Global Head of Strategic Markets at Experian, the world's leading credit bureau.
Moses Ochieng, a personal finance expert with the Consultative Group to Assist the Poor, based in Nairobi.
Christophe Andre, an economist at the Organisation for Economic Co-operation and Development and specialist in the global housing market.
Njeri Rionge, described by Forbes as "one of Kenya's most successful serial entrepreneurs", recently launched the Business Lounge, a business incubator to nurture and encourage entrepreneurship in Kenya.
If you have a question about how to get credit or improve your chances of getting a loan our guests are here to help. Email your questions and stories to wsym@bbc.co.uk and you can follow us on Twitter #bbcmoney.
(Image: A graph illustrating interest rates. Copyright Press Association/Chris Ison)
Last on
Tue 11 Sep 2012
10:05

GMT