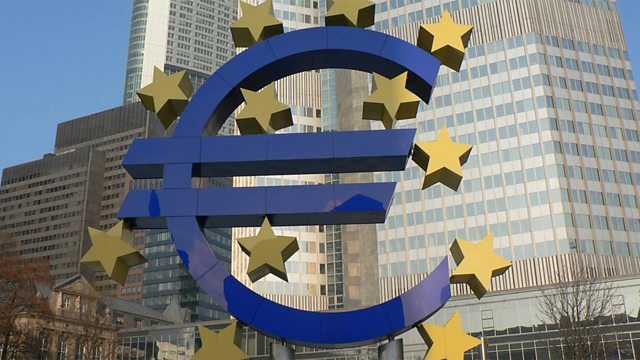 Should the Euro Fail?
Europe ponders its future this week. As the Dutch go to the polls and the German constitutional court debates whether bailouts are legal, we ask how Europeans feel about their benighted single currency.
We hear from Stefan Kawalec of the consulting firm Capital Strategy in Warsaw. A former Deputy Finance Minister of Poland and one of the architects of that country's "shock therapy" reforms in the early 1990s, he wants to see the strongest nations like Germany leave the euro.
Also we hear views about the currency from the Hague, where the Dutch are going to the polls in parliamentary elections, and from Greece, where despite two bailouts, three elections, and five years of recession, most people still want to remain in the single currency.
And we hear from Artur Fischer, head of the Berlin Stock Exchange, who offers his view about the likely constitutional court ruling and what the German markets want to see as a recipe to save the euro.
(Image: The Euro sign, seen in front of the European Central Bank in Frankfurt, Germany)
Last on
Tue 11 Sep 2012
11:32

GMT