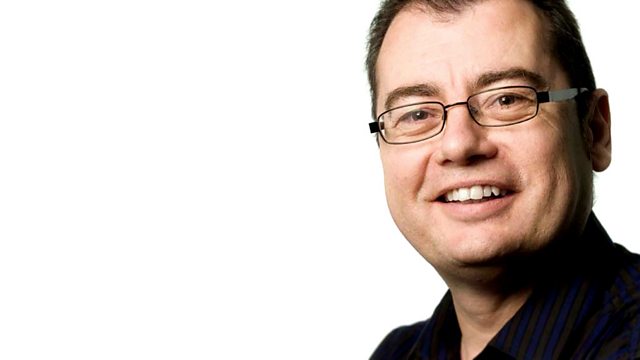 Ipswich rapist given 6 years jail
James Hazell sits in.
In the news hour from 5pm, an Ipswich man who admitted raping a woman in the town earlier this year has been sentenced to six years in prison by Ipswich Crown Court. 27 year old Denisas Boicovas of Felixstowe Road will also stay on the sex offenders register indefinitely. He was caught because the victim managed to call police during the attack. Andrea Davidson has been talking to DC Mireille Cassedy about the case.
James gets the latest from Geoff Barton, headteacher of King Edward VI school in Bury St Edmunds, over the GCSE marking row. He's been to see the exam watchdog Ofqual at a meeting in Coventry to express his anger over the issue. Many headteachers complained that changes were made to the grades criteria mid-way through the school year meaning some students expecting C grades in English got a D instead. Ofqual insisted that the exams were marked correctly and that papers dealt with at Christmas were treated generously.
The government has set out plans to relax planning laws in England to try to revive the economy. For a limited period homeowners and some businesses will be allowed to build bigger extensions without planning permission. Requirements for affordable housing to be part of new developments will also be dropped for the period. Labour say the plans amount to no more than tinkering. The Suffolk Preservation Society thinks the legislation will result in more cramped housing estates. James speaks to their director Simon Cairns.
In the first hour from 4pm, 17 year-old Singer/ songwriter Abbie Broom from Sudbury performs her latest release titled Battlefield which she's using to help raise money for Help for Heroes.
After 6pm, the Beccles Free School opened its doors this morning at Carlton Colville to 68 pupils and 106 children have started at its sister school at Saxmundham. Pupils at Carlton Colville were greeted by excited teachers but also by a small, silent protest. Many say the site isn't needed and is taking money away from nearby good schools. Our Waveney producer Guy Campbell was there for the opening when the ribbon was cut by one of the new pupils.
James's featured band is REO Speedwagon and there's a chance to hear some of BBC Radio Suffolk's best bits of the day.
Last on