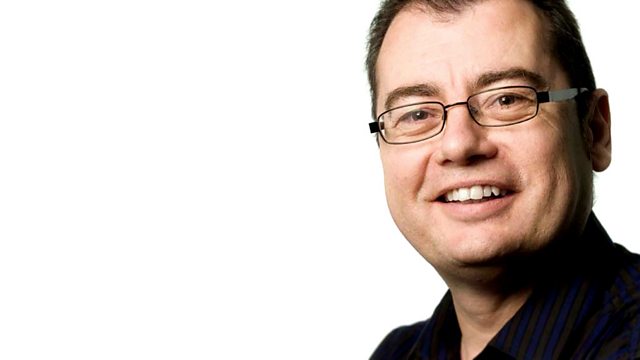 Armed robbery at Laxfield leaves police car wrecked
James Hazell sits in.
In the news hour after 5pm, a police car has been rammed leaving it undrivable by a vehicle being used as a getaway car after a robbery at a Suffolk village store this morning. Staff at the shop and post office in Laxfield near Halesworth are recovering after being threatened and robbed of cash. Kate Arkell has the details.
Suffolk is to get a boost for it's renewable energy business. Waveney District Council will receive £340,000 to help train people to work in the offshore wind industry. It's part of the Building European Environmental Maritime Skills project (BEEMS). James talks to Judy Terry, Suffolk County Council's Cabinet Member for Economic Development.
Team GB's Wheelchair Basketball team are now focussing their attention on fifth place in the Paralympics. The squad, which features Haverhill's Caroline Maclean, were beaten 55-44 by Germany in last night's quarter finals. James chats to one of her biggest fans who's her former work colleague Amy Baynton.
In the first hour after 4pm, James looks ahead to tonight's Russell Brand Gig at the Theatre Royal in Bury St Edmunds and American singer songwriter, satirist and mathematician Tom Lehrer, famous for his clever and witty observational ditties, is to be brought back to life at the Sir John Mills Theatre.
After 6pm, Our regional representative for the Petrol Retailers Association talks to James about an Office of Fair Trading investigation into fuel prices. They want to know if reductions in the cost of crude oil are being passed on to customers.
James' featured artist is Suzi Quatro and there's another chance to hear some of BBC Radio Suffolk's best bits of the day.
Last on