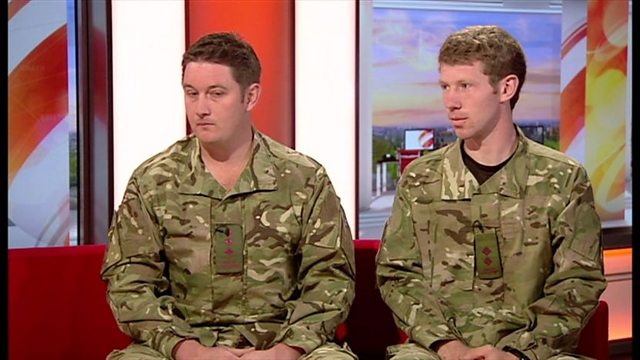 Previewing Our War
We spoke to Captain Martin Bowden-Williams and Lieutenant Andy Miller about their involvement in the new series Our War.
Martin and Andy were filmed during a mission in Helmand in Afghanistan in which one serviceman was killed during the fight and another died in hospital in the UK 12 days afterwards.
You can see the start of Our War on BBC3 Tonight (Monday) at 9pm.