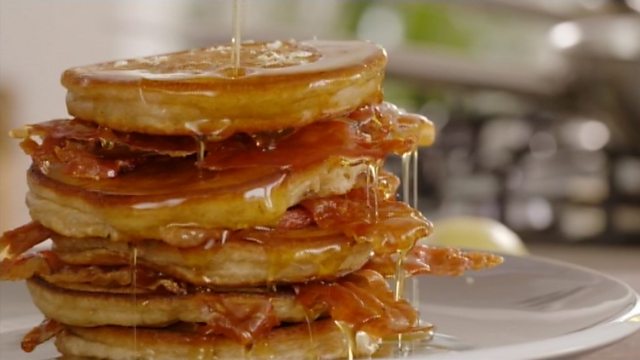 Gingerbread pancakes with parma ham and maple syrup
Major brownie points are awarded to those who go the extra mile on Sunday and rustle up this breakfast dish.
If you prefer to have pancakes plain, then just omit the cinnamon, ground ginger, lemon zest, vanilla and sugar. This plain mix can also be used for your Yorkshire puddings.
Duration: