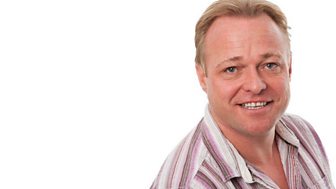 The Paul Stainton Bigger Breakfast Show
Join Paul Stainton and the breakfast team who'll be raising eyebrows and raising smiles.
Thorpe Hall Hospice appeal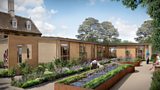 Sue Ryder - Thorpe Hall Hospice in Peterborough has been doing incredible work for over 20 years, in a building that is well over 300 years old.
It needs £6m to create a purpose built hospice for our county - and we want to help them do it. BBC Radio Cambridgeshire is proud to join the appeal, and with your support we can help it reach its target.
It wants to build a new hospice for Cambridgeshire - let's 'raise the roof' and help make it happen. This will create an invaluable space for families who need dignity, privacy and the best support available during some of the hardest times of their lives. 
We will be supporting Thorpe Hall in a number of fund-raising events throughout the year: from a balmy summer evening barbeque packed full of entertainment hosted by BBC Radio Cambridgeshire presenters with food, gardening events and some of the best bands in the county; to a huge charity football match with some local celebs playing the game and a Starlight Hike at Newmarket Racecourse, to name but a few.
To talk to someone and find out more call Thorpe Hall: 01733 593600.
To find out more or to get involved go to the Thorpe Hall Hospice website.