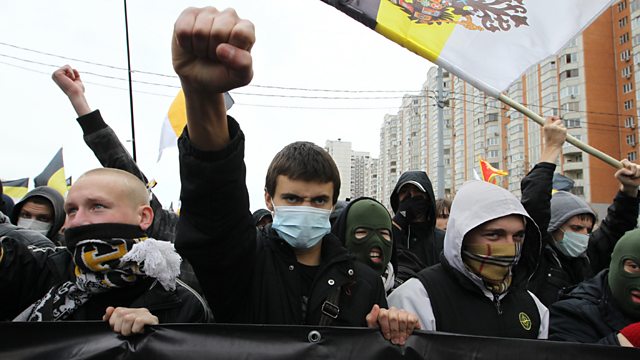 Assignment - Russia's Far Right
*** This episode of Assignment contains views and language which some listeners may find offensive. ***
For years, far right Russian skinheads have been accused of hate crimes against immigrants in big cities like Moscow and St Petersburg.
Now, with the authorities beginning to jail the supremacist gangs they deem to be responsible, the skinheads are vowing to fight back by becoming a more dominant political force.
The BBC's Tom Esslemont has been finding out what drives Russia's far right.
The producer of Russia's Far Right was Michael Gallagher.
(Image: 'Ultranationalists' in Russia. Credit: Alexey SAZONOV/AFP/Getty Images)
Last on