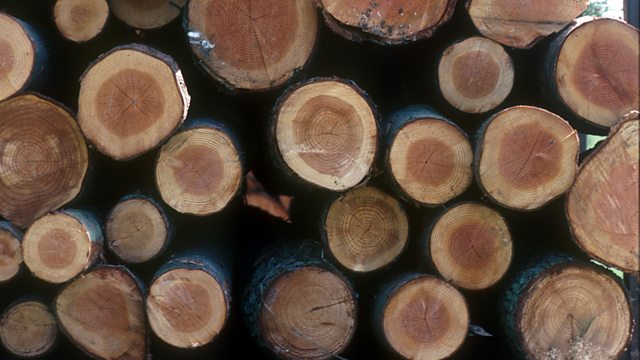 Illegal timber
Interpol has set up a new project to catch the king-pin criminals behind illegal logging and trafficking in the global timber industry. Lesley Curwen talks to Davyth Stewart, the head of Law Enforcement Assistance for Forests, known as Project LEAF about the scale of the problem.
John Simon, chief executive of Simmonds, one of Australia's largest lumber companies, explains why it decided to try to establish the geographical source of the wood it buys.
And Jonathan Geach of Double Helix Tracking Technologies, outlines how DNA testing can analyse the genetic code of a piece of wood, to see where it grew.
(Timber sound effect from www.freesfx.co.uk)
(Image: Tree logs)
Last on