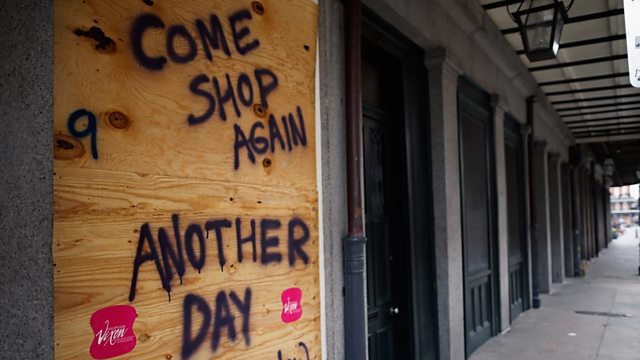 The USA and the Czech Republic
Pascale Harter introduces insight, wit and analysis from BBC correspondents, journalists and writers around the world. In this edition:
"Closed for storm: back in a few days"
Hurricane Isaac has left a trail of death and debris across the Gulf of Mexico, as it crossed the Caribbean, pummelling Hispaniola and several southern states of the US. But as it was threatening to make landfall in New Orleans, and many local people were being encouraged to leave the city, Alastair Leithead was making his way there - to weather the storm with the people who stayed behind. And he couldn't help but remember the last time...
Czech changes
Everyone knows that time is elastic - or at least seems that way. The very distant past can sometimes seem like yesterday; yesterday might seem like a different lifetime. How much more so when you add changes of location - and of ideology - into the mix. Recently, Rob Cameron revisited a campsite in South Bohemia which he'd first visited around twenty years ago, in what was then Czechoslovakia. The trip sparked some personal thoughts on living and ageing - especially since there's no such country any more. Today, it's the Czech Republic - and Rob, inspired by that camping holiday, has been the BBC's Prague Correspondent for some time.
(Image: Shuttered shops in New Orleans before Hurricane Isaac's arrival. Credit: Getty Images)
Last on