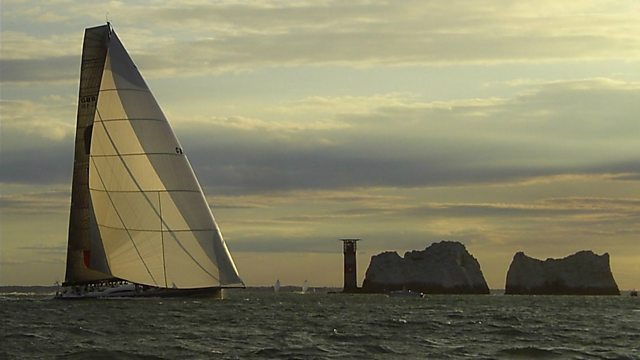 London 2012 Paralympic Sailing and Windsurfing
The Solent is famous for its rich maritime heritage and the H2O Show covers all aspects of life on the water - leisure, business and sport. Whether you're a sailing professional or just like watching the boats go by on the Solent, the programme will have something to appeal to you.
This week as Paralympic GB celebrates success in Weymouth & Portland, Sir Robin Knox-Johnston & Shelley Jory-Leigh chat with gold medalist Helena Lucas.
Also this week, Shelley meets 15 year old Natasha Lambert as she prepares to sail around the Isle of Wight, and Sir Robin chats with OSTAR 2017 hopeful Julian Megson.
There's news on this weekend's National Windsurfing Championships and the Little Britain Challenge Cup, plus a look ahead to next weekend's Women's Open Keelboat Championships.
And we go below the waves and hear about the wrecks of the Cunard line and a project in Poole to preserve the Swash Channel wreck.
Plus there's a roundup of what's happening across the rest of the Solent region.
The H2O Show is also available as a podcast and you can get news and features from the programme on Facebook and via Twitter.
Please note that for the duration of the Paralympic Games all of the existing 'Listen Live' services on bbc.co.uk will be made UK-only - users outside of the UK will receive looped audio explaining that for rights reasons the content cannot be played. This is due to rights commitments.
Last on