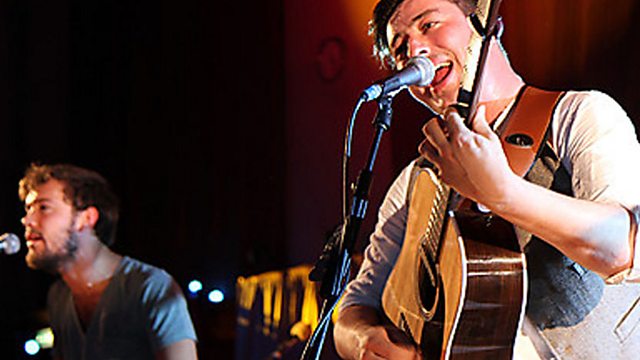 Mumford and Sons on forthcoming album, Babel
Mumford and Sons, who are still in midst of a US tour, have told 6 Music that they are considering some very low key gigs when they return to the UK for a tour. The band, who recently released new single I Will Wait, have been working with the producer from their first album, Markus Dravs.
Babel, which is the follow-up to the quartet's debut album Sigh No More, will be released on September 24th. 6 Music's Adrian Larkin has been talking to Ted Dwane from the band.