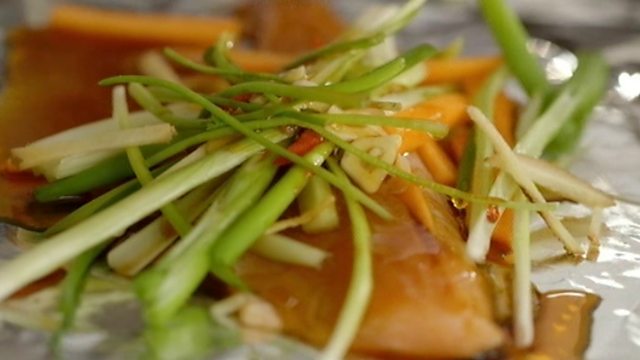 Tin foil Thai trout with red pepper noodles
Not strictly Thai, but with a nod to its flavours nonetheless. A fun and healthy way to cook a delicious piece of trout, but it can also be replaced with salmon.
I've used tin foil here, but baking parchment makes a good alternative.
Duration: