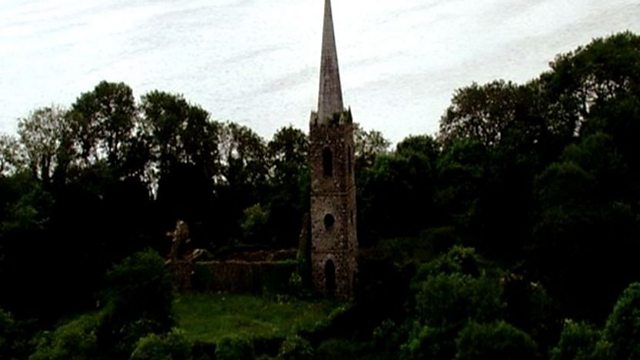 Eipeasóid 3 - Inis Taoide
Míníonn Fearghal Mag Uiginn stair Inis Taoide agus stair na mainstreach atá suite ann. Tugann Antaine Ó Donnaile léargas dúinn ar an sean-thraidisiún a bhaineann leis an chrann beannaithe ar an oileán. Insíonn Pól Mac Cumhaidh faoi na hiarsmaí a dtángthas orthu i gceantar Dhroichead Thuama.
Fearghal Mag Uiginn gives us an insight into the history of Church Island and its monastery. Antaine Ó Donnaile explains the tradition of making a wish on the island's wishing tree. Pól Mac Cumhaidh tells us about artefacts found during archaeological digs in Toomebridge.