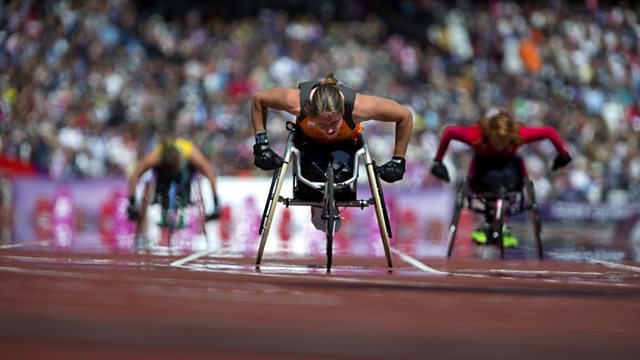 01/09/2012
A fresh look at the week's global news from the World Service's 27 language sections, with David Amanor.
REPORTING DISABILITY: WHAT GETS LOST IN TRANSLATION?
The Paralympic Games - not just a sporting event but also an opportunity to change attitudes to disabled people. So as athletes descend on London once more and sports reporters brush off their mics, what have been the challenges of reporting disability and translating the terminology into 27 different languages? We take a leap into Ukranian, Uzbek and Persian to discuss the dilemmas which arise when trying to put English language guidelines into practice. Does disability get lost in translation? With Andriy Kravets, Shodiyor Sayf, and Tahir Qadiry.
ONLINE GREATEST HITS
Marco Silva gives the lowdown on the big-hitting stories across the World Service language sites this week - including Brazilian threesomes and Burmese blacklists.
REMEMBERING KATRINA
BBC Mundo's Carlos Chirinos has reported from a fair few disaster and danger zones in his time - a Venezuelan landslide, earthquakes in Peru and Haiti, the Lebanese-Israeli war. But the assignment that shocked and affected him the most was New Orleans in the aftermath of Hurricane Katrina. He was one of the first journalists on the scene, and now, seven years on his memories of the devastation are still vivid and painful.
POSTCARD FROM JUBA
Juba airport is a pretty small building. For the uninitiated it might seem like a quick jaunt through the arrivals gate - but Nyambura Wambugu, a seasoned Juba traveller knows better. For the past year she's been flying in and out of the city - reporting for BBC Africa on the world's newest capital in the world's newest country, South Sudan. Her impressions are of chaos, corruption and bureaucracy - but she has a reason to stay optimistic.
Last on