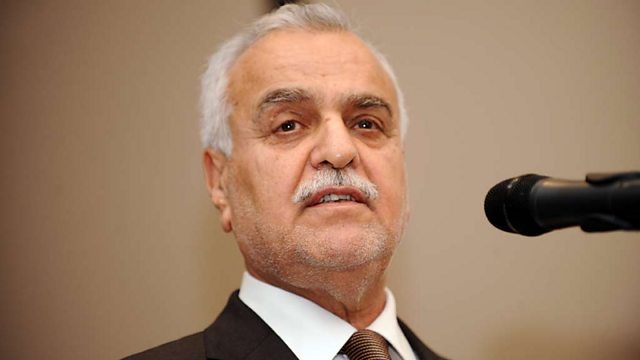 Tarek al-Hashimi - Vice President of Iraq
Tarek al-Hashimi is in a very strange position: he is Iraq's vice president but right now he is a de facto fugitive in Turkey. He is being tried in absentia on charges of sponsoring death squads inside Iraq.
The conflict in Syria is fuelling sectarian tension across the Middle East.
In neighbouring Iraq a political and security crisis has deepened in the last year.
What hope is there for justice or peace in a region in the grip of sectarian strife?
(Image: Iraq's Vice President Tarek al-Hashimi. Credit: AFP / Getty Images)
Last on