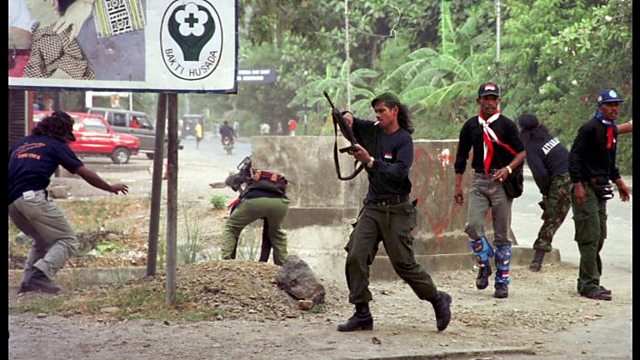 East Timor Referendum
In 1999, the people of East Timor voted for independence from Indonesia.
In response, militias loyal to Jakarta went on the rampage killing up to 1,000 people and overwhelming the United Nations mission.
As the UN compound in Dili came under siege, British journalist Richard Lloyd Parry had to decide whether or not to stay in East Timor.
PHOTO: Pro-Indonesia militiamen in Dili (Associated Press)
Last on