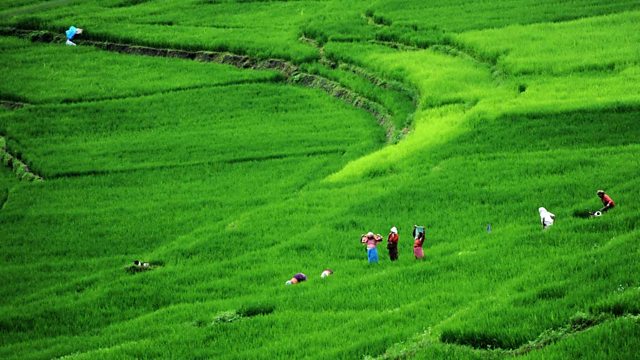 Nepal and Jamaica
Insight, wit and analysis from BBC correspondents, journalists and writers from around the world. Presented by Pascale Harter. In this edition:
Shamans and schoolmasters
Life in rural Nepal is tough for everyone, with fierce weather conditions, rugged terrain, and not much money to go around. So how much tougher must it be for children with disabilities, who're sometimes believed by locals to be cursed, useless, and perhaps doomed to early death?
Rani Singh has climbed mountains to meet some of these children – and to find out about the role of shamans, or healers, who the local Tamang people believe can help them.
Stop that train - I want to get on
The business of getting to work is often a trial for commuters around the world. In Kenya, the notorious matatu minibuses are a byword for danger, with people crammed in knee-to-chin, other passengers hanging off and jangling around, and drivers who cut up the rest of the traffic without a sideways glance. But one correspondent has discovered that they have competition.
Across the other side of the world, in the Jamaican capital Kingston, Nick Davis wishes he could still catch the train ... but as he found on an elegaic final journey, soon that won't even be an option.
(Image: Nepalese farmers work in a paddy field in the village of Khokana, on the outskirts of Kathmandu. Credit: AFP / Getty Images)
Last on
Fri 31 Aug 2012
03:50

GMT