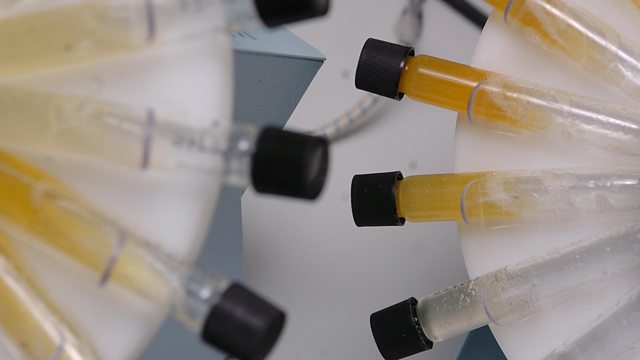 Cheating In The Paralympics
Measures to stop drugs cheats in the Paralympics are already in place but as BBC World Service Science Correspondent Matt McGrath reports, the rule book is a long one.
For athletes with physical or intellectual disabilities, medication might be part of their daily routine.
Sports men and women with epilepsy for example, take drugs daily to maintain their health.
Such sanctioned medicine mean the drug-testing policies of the World Anti Doping Control (WADO) have to be specially adapted, so that those using performance enhancing drugs are still caught by the rigorous testing, while those who need medication for genuine ailments and conditions, are protected.
And there are other ways to cheat in the Paralympics.
It's possible for disabled competitors to control physiology in ways that cannot be used by able bodied athletes.
Matt investigates how cheating will be caught and finds out how concerned officials are about the potential for cheating.
(Image: A urine sample being tested for drugs at the Drug Control Centre at King's College London. Credit: Press Association)
Last on
Mon 27 Aug 2012
01:32

GMT