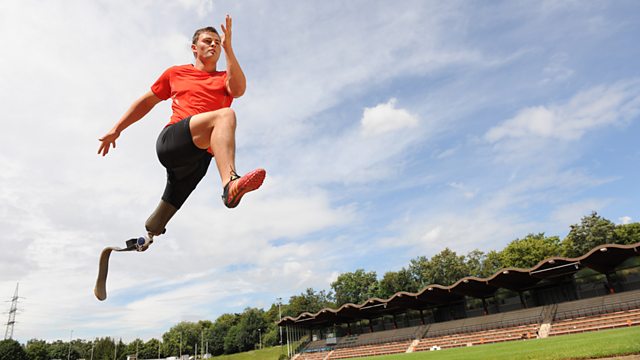 Technology
Gareth Mitchell looks at the technology behind the Paralympics and finds out how new products are designed and developed.
He travels into the heart of Germany to visit the headquarters of Ottobock, one of the world's leading manufacturers of carbon fibre running blades.
Five times stronger than steel, the blade has 80 layers of carbon, each thinner than a human hair.
He meets 100m sprinter Heinrich Popow, hoping to clinch gold in this year's Paralympics.
However, as the athletes are keen to point out, their performance isn't driven by technological advances, the technology has to keep up with them.
What does the future hold for Paralympic technology?
Gareth talks to Professor Andy Miah about emerging technologies that could have athletes delivering superhuman performances in the future.
But will these advances fall foul of the stringent rules applied in the games?
(Image: Heinrich Popow, 100m sprinter. Credit: Ottobock)
Last on
Sun 26 Aug 2012
21:32

GMT