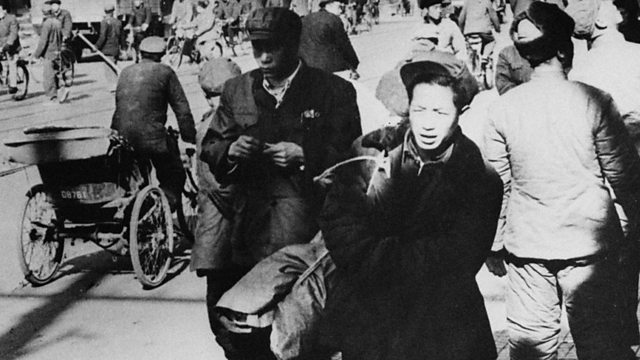 Dateline Beijing 1965
Pascale Harter presents a special essay from correspondent David Willey. He's been reporting for the BBC from Rome for many years. The Italian capital has been his home for so long that until recently he lived in an apartment in an actual palace - having moved there when renting such regal real estate was possible even for non-millionaires.
But before Rome, David Willey was one of the BBC's men in South East Asia – or Indo-China, as it was known then. He covered America's involvement in the Vietnam war, the communist consolidation of mainland China, he even shook hands with the last emperor, Pu Yi.
David has recently been back to China and reflects on the changes he noticed in its cities. And he also looks back at his own first-hand experience, all those decades ago, of some of the defining moments of 20th Century history. He lived what most of us can only read about.
(Image: A busy street in Beijing, circa 1965. Credit: Getty Images)
Last on
Wed 29 Aug 2012
03:50

GMT