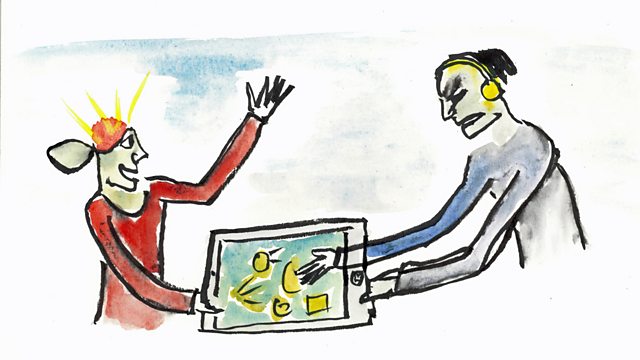 Technology. Does it connect or divide us?
As digital technology gets ever more integrated into our lives we present a special edition of The Forum from the Aspen Festival of Ideas. What effect does technology have on how we think, live and learn? Should we worry about creating virtual echo chambers where we only hear what we want? Or should we celebrate the increased interconnectivity the internet brings?
Bridget Kendall is joined by Director of the celebrated MIT media lab Joi Ito, who thinks the internet enables a type of openness which is shaping approaches in education. Leading advocate for the American video game industry, Mike Gallagher, argues we can achieve connectedness and empathy through game play. We also hear from filmmaker and theatre director Julie Taymor who cautions us about the limiting power of screens and digital technology.
Illustration by Emily Kasriel: Is new technology making us more open or more closed?
Last on
Sun 26 Aug 2012
11:05

GMT