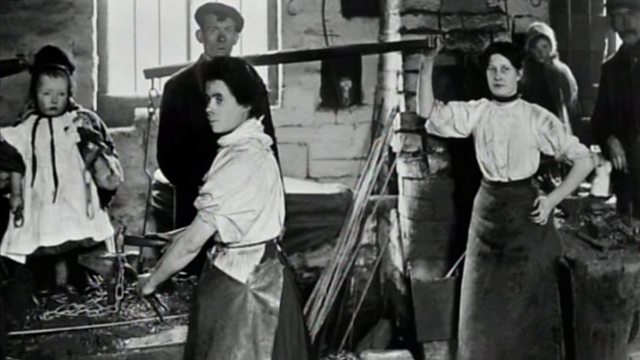 Episode 8: Modern Britain
In 1910, many women worked for pitiful wages in almost unimaginably hard conditions, making chains in the industrial West Midlands.
Their conditions were dubbed "White slavery in the Black Country".
When the chainmakers of Cradley Heath staged industrial action, their landmark strike was the first to ever appear on British cinema news.
And as presenter Michael Wood explains, they were led in their fight by a formidable campaigner, trade unionist Mary Macarthur.