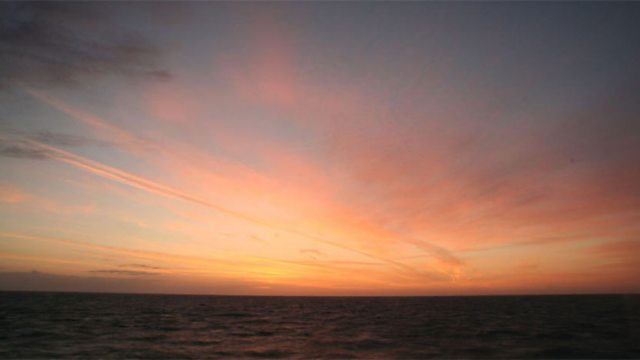 Thought for the Day - Yunus Dudhwala - 31/07/2012
Four years ago, I was privileged to be at the Birds Nest in Beijing at the closing ceremony of the Olympic Games. My daughter Tayyiba who was 10 years old at the time won a national Blue Peter competition and she had a starring role at the Handover part of the ceremony with David Beckham. If you remember the little girl who came off the bus and then handed David Beckham a ball to kick into the stadium, that was my daughter.
It was an amazing experience and to be part of the Olympics here on my own doorstep, living in Newham, is a wonderful continuation of my own personal Olympic journey, can't wait to go to Rio! Sorry, got carried away.
Being a Muslim chaplain in the multifaith chaplaincy team in the Athletes Village is both fulfilling and challenging. Muslims around the world started to observe the month of Ramadan 12 days ago. Ramadan is the 9th month of the Islamic calendar. A healthy Muslim adult is required to fast from dawn to sunset, and the fast is totally nil-by-mouth, no food, no drink.
This obviously has brought about extra challenges for many Muslim athletes who are committed to their faith and yet continue training for their individual sport, as currently the fast is just over 18 hours.
Speaking to many athletes and coaches in the athletes' village, there are varying ways of how each person is dealing with this dilemma. Many have said that they have never neglected any fast of Ramadan since they started fasting from a young age.
But, using the concessions allowed in Islam, some have decided to postpone the fasts till after they return home. Some are donating charity to the poor in expiation of every fast missed, and there are those who find strength in fasting and except for the competition day, will be fasting throughout the games.
However, Ramadan, must not only be seen as refraining from food and drink. It is a very spiritual month. Extra prayers are said every night finishing very close to midnight, more devotion to the Quran (the Muslim Holy Book) and more consciousness of one's self, one's environment, one's relationships with others.
The goal for all Muslims in Ramadan is to become closer to their Creator.
In the Quran, God says, Fasting has been made compulsory upon you as it was compulsory on the nations before you – so that you may attain God Consciousness.
Athletes have been training for the past four years, with commitment, self-discipline, and determination to achieve their dream here at the Olympic Games.
Muslims are also training through fast, prayer, devotion and consciousness of their self and their surroundings with commitment, self-discipline and determination to achieve their goal – becoming God Conscious at all times.
And then you have some who are trying to achieve both!