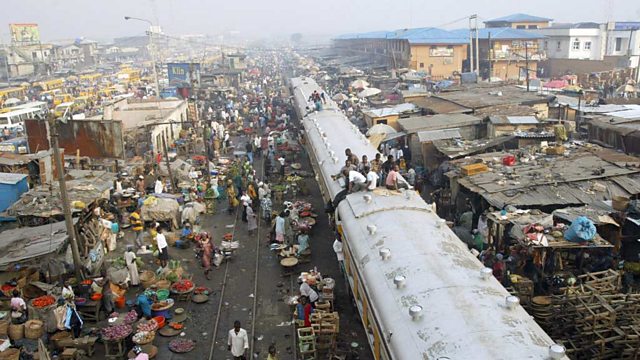 Megacities
With the relentless rise of megacities what are the challenges for residents, businesses and municipal government. Will Ross, the BBC's Nigeria's correspondent, reports on the efforts to make Lagos a truly 21st century city.
Saskia Sassen, Professor of Sociology at Columbia University in New York describes some of the forces behind the growth of these urban giants and how the residents sometimes step in where governments don't.
And Armand D'Angour of Oxford University explains how the big cities of the ancient world - Rome, Babylon and others - faced problems that were just as daunting.
(Image: The railway in the Oshodi district of Lagos in 2007. Credit: AFP / Getty Images)
Last on
Wed 22 Aug 2012
11:32

GMT