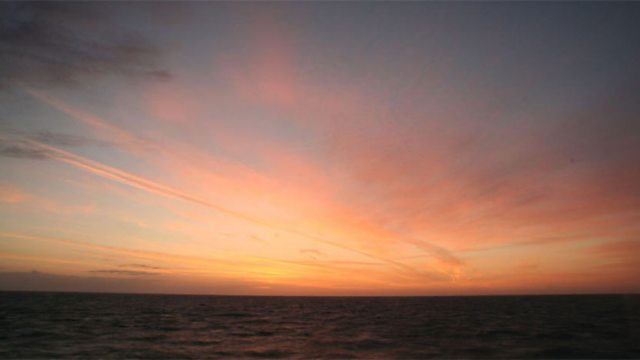 Thought for the Day - Rev Professor David Wilkinson - 30/07/2012
Good morning. Two weeks ago while at a soccer match in Houston, the woman beside me said she was in London last year and 'the Olympics will be a mess'- or at least that was a polite paraphrase. It had been clear from my pink freckled skin and my lack of enthusiasm for using the word 'awesome' that I was from elsewhere. Asking me if I was a Brit, the woman then shared her expectation of the British ability to deliver . I muttered quietly, and it has to be said not with great confidence, that it will be good.
I wish that I had been beside my American friend watching television on Friday. With virtually the whole nation, I was amazed, amused and filled with awe at British creativity and achievement. My own whingeing about tickets and our failings as a nation were simply superseded by the delight of history, spectacle and a parachuting monarch. I was proud to be British.
Yet pride can be a difficult thing. The early church theologian, St Augustine, said that it was 'pride that changed angels into devils; it is humility that makes men as angels'. Certain types of pride can lead to unhealthy nationalistic fervor, arrogance and even aggression. But pride is a complex thing, often expressing itself differently in different cultures and genders. Jane Austin famously distinguished between pride and vanity, suggesting, 'Pride relates more to our opinion of ourselves; vanity, to what we would have others think of us'.
It seems to me that pride is healthy if woven with modesty, self deprecating humour and an honesty that sometimes we don't get it right. Perhaps most importantly it is the attitude that does not grasp selfishly at power and status but shares its gifts with all. At the heart of the opening ceremony, pride was earthed by the message that this is for everyone, symbolized supremely by the stepping aside of the great Olympians to allow young people to light the flame. This comes not from vanity but confidence.
Former President Jimmy Carter picked up on this confidence when he commented, 'A strong nation, like a strong person, can afford to be gentle, firm, thoughtful, and restrained. It can afford to extend a helping hand to others. It's a weak nation, like a weak person, that must behave with bluster and boasting and rashness and other signs of insecurity.'
So in all that is to come I want to take pride in my nation, my family, others and even myself in a way that names and celebrates that which is good – while still refusing to use the word awesome!