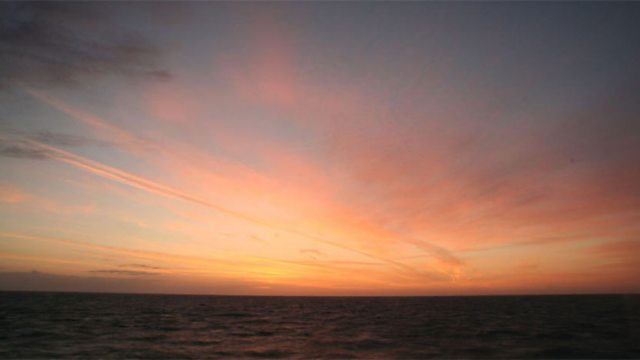 Thought for the Day - Rev Roy Jenkins - 28/07/2012
And what a spectacle it was, Danny Boyle's distinctive take on British history, a kaleidoscope of pomp and punk, propelled by a fizz of energy and enthusiasm - and a great deal of sheer fun.
For those who managed to stay the marathon course, even in front of a screen at home, a night to remember; and I wonder what the competitors made of it all:
Kobe Bryant, a member of the US basketball team, was reported this week as saying that the opening ceremony, with its chance to meet other athletes, is his favourite part of the Games.
I confess I'd never heard of Mr Bryant before. Maybe I should have. A five times American champion, he's a big guy anyway, and very big in China, it seems - one of the highest paid athletes in the world last year, with earnings of 52 million dollars. He's pretty comfortably placed, then.
He also said, 'The passion for the game increases because you only have so many years left.' He knows it can't last. With ageing taking its toll, he wants to make the most of it.
Kobe Bryant is 33, and like many fellow athletes determined to squeeze the last ounces of energy and endurance from a body feeling too much of the strain.
The passion increases when you realise how little time you have to go on expressing it. That doesn't seem a bad attitude when we're contemplating an event of much greater significance than the end of a career. I remember hearing an interview with a pop superstar, with a global following and decades of big hits behind him: 'It's not the age I am (I am comfortable with that),' he said. 'It's knowing how few years I have left; it doubles me up with grief.'
It was a very honest confession. The vanishing of the limitless horizons of youth, with its belief that everything is possible, can produce real mourning - aggravated maybe by ill-health, restricted mobility, the loss of loved ones. What's left, for the uncertain number of years ahead?
I keep on meeting people who seem to have answered that question. They've identified the issues, ideas, causes which fire them, and they've concluded that whatever their limitations they must carry on doing what they can - offering time, some energy, and often a great deal of prayer. In every case, what they're doing is an attempt to change things for other people in much greater need.
They've reached this position by different routes, not all of them religious. But for Christian believers they're a response to the words of Jesus: 'Happy are those whose greatest desire is to do what God requires.' Far from diminishing, that's a passion which is meant to intensify with the realisation that, like Kobe Bryant, we only have so many years left.