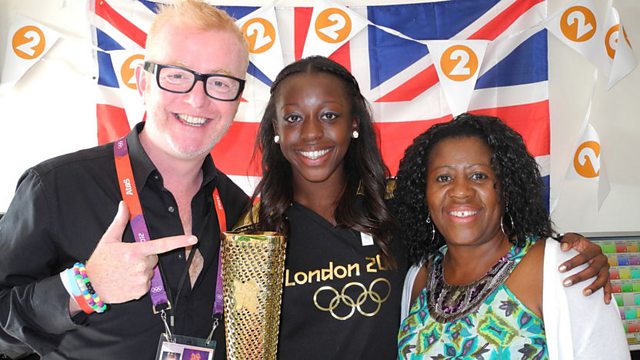 Chris Evans talks to Desiree Henry who lit the Olympic cauldron!
On Friday night the cauldron was lit by seven young athletes nominated for the honour by Olympic heroes, and this morning Chris met 16-year-old Desiree Henry who was one of those Magnificent Seven.
Last year she was the youngest member of the Great Britain Youth Team to gain a world 200 meter title in the World Championships, and at the weekend she was one of our future Olympic hopefuls to kick off London 2012 in style.