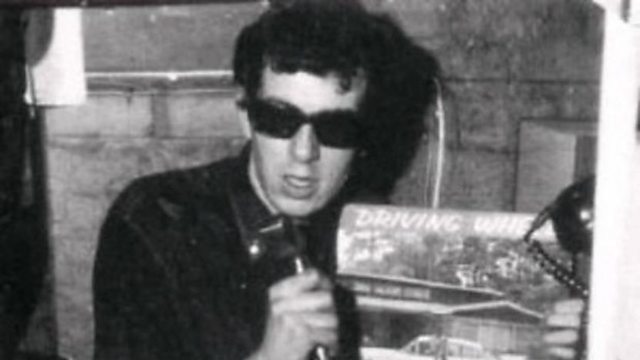 Northern Soul Promoter honoured in Manchester
A new book has been published about Roger Eagle, the music promoter, DJ and impressario, who was instrumental in the development of Northern Soul in the North West of England.
Eagle was one of the first DJ's at the famous Twisted Wheel club in Manchester but later went on to run the Magic Village, the legendary Erics nightclub in Liverpool and later The International venue in Manchester where The REM, Nirvana and The Stone Roses played some of their early gigs.
He introduced hundreds of punters in Manchester to black american music in the mid 60's and was responsible for staging shows by countless acts from Ike and Tina Turner to Elton John, Country Joe Macdonald, and Big Brother and the Holding Company. He also brought together Manchester's first psychedelic band, Greasy Bear, which became the more satirical Alberto Y Lost Trios Paranoias.
He was a larger than life character who inspired numerous generations of music fans to form bands and congregate over a love of music and he sadly passed away in 1999 at the age of 56.
This week a special event took place at The 2nd Twisted Wheel Club on Whitworth Street in Manchester, which is currently threatened with closure, to launch this new book about Roger. The book was written by Bill Sykes who was a friend of Roger Eagle and at the launch event Bill was in conversation with CP Lee formerly of Alberto Y Los Trios Paranoias.
6 Music's Elizabeth Alker spoke to Bill and CP at the Twisted Wheel before their Q&A to find out more about the book and Roger's legacy.