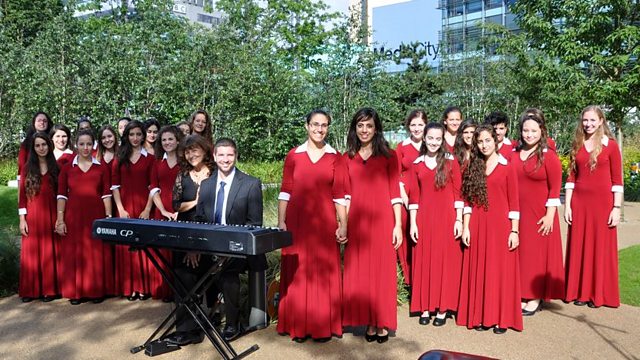 Introducing The Shani choir
We looked at how a multi-faith choir is making music and hoping to overcome racial and religious boundaries.
The Shani Choir is made up of Arab, Israeli, Jewish, Christian and Muslim teenagers.
The choir - which was set up by the Children of Peace charity - has been performing in the UK this week
They performed a great version of 'Imagine' for us at the end of the programme.