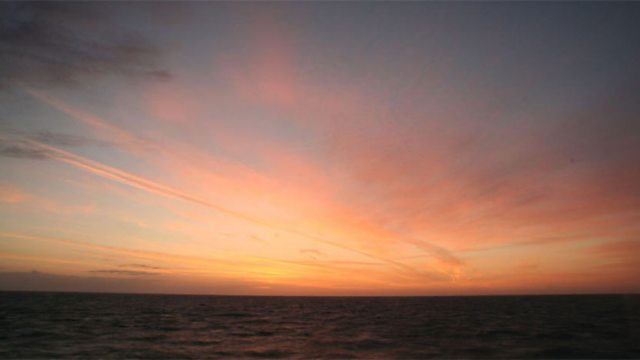 Thought for the Day - Rev Roy Jenkins - 21 JULY 2012

A friend of mine had travelled some distance to preach at a chapel in a Welsh village. The congregation was sparse, and after the service one of the officers apologised that so few had turned up…illness, visiting relatives - there's a long and familiar litany to be rehearsed in such circumstances. But then he cheered visibly: 'I know there were only eight of us,' he said, 'but this morning the Methodists only had four.'
My friend was lamenting the complacency which seems blissfully unaware of looming disaster. A new report on the future of the Anglican Church in Wales, summarised on this programme yesterday, addressed a similar peril. With fewer people in the pews, many clergy about to retire, a shortage of ordinands and 'miniscule' contact with young people, it warned of a 'moment of crisis and judgement'.
It's a predicament the once dominant Free Churches in Wales have been facing for much longer. It was more than forty years ago that 'the Methodists only had four' in that village. And long before that, Aneurin Bevan, son of faithful Baptists, had described the chapels, once the centres of community life and brimming with revival fire, as 'extinct volcanoes.'
By then, political influence had largely vanished, although about a quarter of the population were still attending nearly every Sunday. In the decades since, some denominations have seen membership falling faster than anywhere else in the world - for the same reasons which see institutional religion rejected across the UK and western Europe, and also because of distinctively Welsh factors linked with language and culture.
The Anglican church, disestablished for more than 90 years, but still the de facto establishment in many areas, has resisted the sharpest decline, but can do so no longer, and this could be a highly creative time. I'm sure that will involve honouring what remains valuable in a tradition which still seeks to serve in every corner of the land, offering incalculable amounts of social care, quite apart from the regular worship and prayer which make the church a natural refuge at times of communal distress.
But it also means recognising what no longer works, cutting through layers of structure and routine to release gifted men and women for what they do best. That might be in a very familiar pattern of pastoral ministry; or it might major on risky initiatives in unlikely situations with people who might never otherwise encounter the message of Christ - addressing what a former archbishop saw as the real tragedy: not that there were so many empty pews in the churches of Wales, he said, but so many empty hearts in the people of Wales.
Not everyone would see it that way, but the Christian message is always meant to provoke a crisis, a moment for decision. Sometimes it's the church which bears that message which needs to welcome the crisis as divine opportunity.