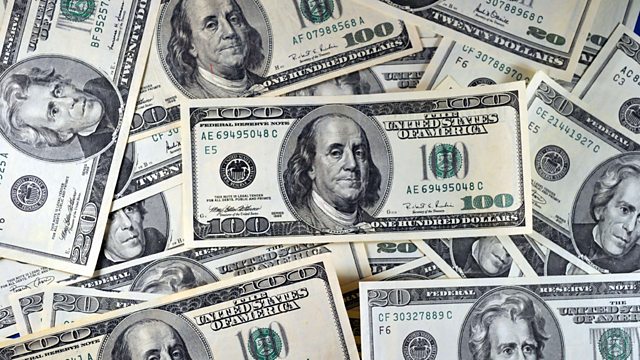 How to lose money - fast
Last week Knight Capital lost a lot of money very quickly.
It was the latest chapter in the story of something called 'high frequency trading'.
Investors have always valued being the first with the news.
But high frequency trading is different - algorithms execute automatic trades, conducted by computers, at astonishing speeds.
We ask - is the rapid growth of high frequency trading progress, or – as some think – a threat to the stability of the entire financial system?
(Image: $100 bills. Credit: AFP PHOTO/Karen BLEIER)
Last on
Sun 12 Aug 2012
15:50

GMT