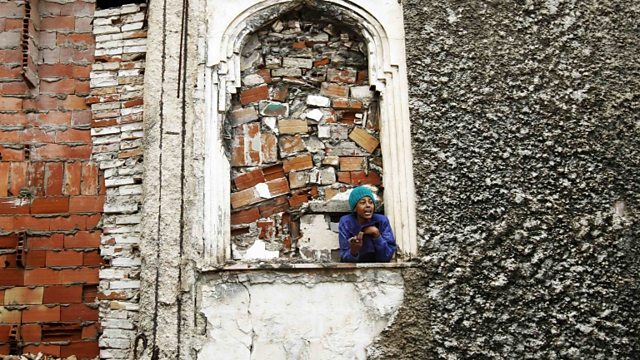 11/08/2012
A fresh look at the week's global news from across the World Service's 27 language sections, with David Amanor.
OVERHEARD AT THE OLYMPICS
Match-making in the pool, a million dollars for a Russian medal and other tales from the Olympic park. Zhuang Chen and Anastasia Uspenskaya give the lowdown on the sporting gossip doing the rounds in the Chinese and Russian camps.
SPOTLIGHT ON SOMALIA
Things are moving fast in Somalia's capital Mogadishu. Last week a constitution was written and agreed, this week marked a year since Al-Shabab's official withdrawal from the city, and from next week the process will begin to pick a parliament and a new president. We head to the Somali Service to speak to two producers there - Farhan Jimale and Yonis Nur. One is optimistic about the countdown to a new government, but the other is not - he believes decades of infighting will be hard to overcome.
ONLINE GREATEST HITS
BBC Brasil's Thomas Pappon gives the lowdown on the big-hitting stories across the World Service language sites this week - including Cameroonian athletes on the run and some delectable porcupine pie.
REPORTING MOGADISHU
"My mother sits outside of the house and waits until I come. She won't go inside until I come back." Mohammed Moalimu has been BBC Somali's Mogadishu correspondent for the past five years. The city is synonymous with danger but are things changing? This year saw a slow return to normalcy in the city - the return of traffic police, the opening of dry cleaners, and a ladies gym. But the more things changed, the more they stayed the same - this year alone, Moalimu lost six of his friends to the violence. He recalls vividly what it's like to live and report from Mogadishu.
STRICTLY CONSTITUTIONAL
It's not just Somalia that's been writing its constitution this year - in fact there is something of a constitutional fever. The Egyptians are busily writing and debating, the Libyans are about to begin and we're also awaiting fresh blueprints from Zimbabwe and Nepal - the latter having gone back to the drawing board following years of disagreement. But what should be in a constitution and does it make your country a better governed one? Or are some countries overly obsessed with constitutions? Editor Olexiy Soluhobenko, BBC Africa's Rachael Akidi and Navin Singh Khadka of the Nepali service lock horns.
(Image: A ruined buidling in Mogadishu, Somalia. Credit: Reuters)
Last on
Mon 13 Aug 2012
00:32

GMT