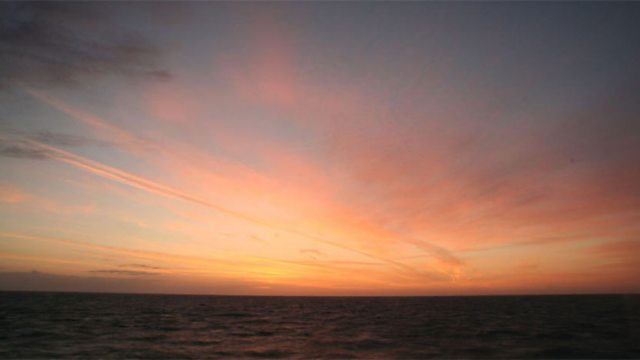 Thought for the Day - Canon Dr Alan Billings
J. K. Galbraith once said, 'Politics is not the art of the possible. It consists of choosing between the disastrous and the unpalatable.' He could have been speaking of the decisions we keep putting off about how we pay for future care of the elderly. Yet the urgent need for decisions was underlined this week by the Office for National Statistics. It revealed that already 1 in 6 of us is over 65, with 430,000 over 90. That compares with just 13,000 nonagenarians in 1911.
But finding resources is not the only thing we should think about. Every day now we seem to hear about instances of neglect or worse on the part of some carers. What is going wrong?
Last week in Newcastle someone told me about her elderly father. He's in his eighties and receives care at home. The care is good. However, the carer has the greatest difficulty completing her tasks because her elderly client wants her to stop and talk to him all the time.
Could this be a clue to the one thing needful?
Caring is more and more task-focused with little time for chatting. Yet the talking is valuable in itself, and in conversation, other things are learnt, which if not acted on lead to bigger problems. But job descriptions increasingly squeeze out the possibility of simply talking. It looks like dead or wasted time. Then disasters follow.
Christians are reminded of the importance of making this sort of time for others in two ways. There is the example of Jesus. He engages in conversation with those he helps – because that is an important part of the care. As he talks he helps others understand why a need has to be met and he gives confidence to those who are helped.
But there is a second way in which Christians are actively trained to make time for one another. It's incorporated into the principal act of worship, the communion service. Just before receiving the sacrament of bread and wine, the priest invites the congregation to share the peace of Christ with one another by shaking hands with those around them. It's a short, unscripted moment when the flow of the liturgy is put on hold and people take time out to notice and greet one another. And what is done in the context of the liturgy, breaks the ice for a conversation to be picked up over coffee afterwards. The exchange of peace and the after service gathering is a way the Church fashions its members in the importance of simply making time for somebody else, and to talk.
There must surely be a way of enabling this to happen again in those institutions and at those points where the elderly are cared for and where time for conversation is not always valued. The danger is that in pursuit of what is most cost-effective, such time is more likely to be factored out than factored in.