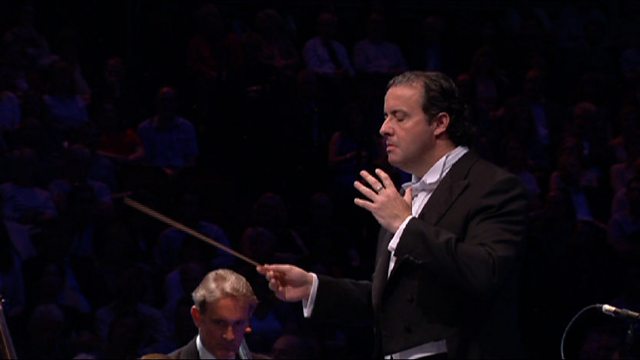 R. Strauss: Also sprach Zarathustra (Excerpt) - BBC Proms 2012
BBC Proms 2012 from the Royal Albert Hall, London.
Juanjo Mena leads the BBC Philharmonic in the opening bars of R. Strauss's Also sprach Zarathustra.
This concert was broadcast live on BBC Radio 3; it is available on-demand for seven days after broadcast. Radio 3 is streamed in HD sound online. Scheduled BBC Four TV broadcast date: 19th July at 7.30pm.
Duration: