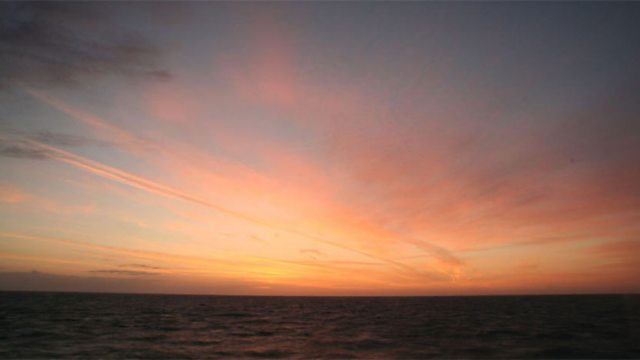 Thought for the Day - Canon David Winter
We've had the Jubilee, the European Nations Cup and Wimbledon. Now, we have the Olympics. The torch came past the end of my road on Wednesday, the competitors begin to fly in on Monday and the grand opening ceremony is on Friday week. A poll reported on this programme yesterday revealed that not everyone is breathless with anticipation, but there's no doubt most of us will follow the events on television, not because we're mad keen on archery or the shot-put but to see if Team GB wins lots of medals.
That element of national pride is the main difference between the original Olympics and today's version. They began in Greece in 776BC. A torch was brought from Mount Olympus, the home of the gods, and competitors gathered - not for gold, silver and bronze medals, but for laurel wreaths. And they weren't only athletes - musicians and poets also competed. There were no national flags hoisted to celebrate the winner, no international medals table, no national anthems. It was all about individual strength and skill, the disciplines of training and 100% commitment.
The Olympic Games were abolished when Christianity replaced the old religion in the Roman Empire. They were re-started about 150 years ago, largely at the instigation of Pierre de Coubertin, who memorably claimed that they were not principally about winning, but taking part. Not about winning? I suspect that when the Games are over, no matter how successful they may have been in other ways, most people in Britain will feel they have been a total failure if Team GB doesn't win a single gold medal.
Somewhat surprisingly, the Games feature quite prominently in the New Testament. Several of its writers are fascinated by the parallel between the athlete running the race and the Christian pilgrim making for the finishing line of life. 'Forgetting what lies behind,' writes St Paul, 'and straining forward to what lies ahead, I press on towards the goal for the prize of the heavenly call of God'. 'Let us run with perseverance', says the author of Hebrews, 'the race that is set before us'.
Life as a race - a marathon, possibly - was their analogy. The runners would need to 'lay aside every weight', keep their eyes on the finishing line, run honourably and faithfully, so that the 'righteous judge' - the honest umpire - could finally give them the 'crown of glory'. At one point, however, the biblical writers change the script. The crown is not for winners, but for finishers. 'I have fought the good fight', writes St Paul at the end of his life. 'I have finished the race'. All that remained was to collect the 'crown'. I suspect M de Coubertin would nod approval.