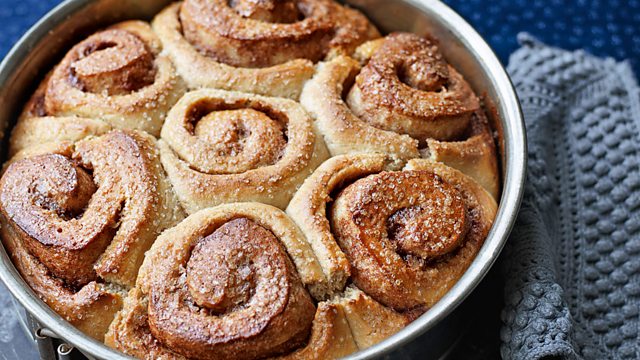 Cook the Perfect...Cinnamon Buns with Signe Johansen
Norwegian cook and food writer Signe Johansen joins us in the studio to share her recipe for that Scandinavian classic, cinnamon bun cake. And she introduces us to the concept of fika, a tea or coffee break taken with friends and usually accompanied by cinnamon rolls, central to the Swedish way of life and even enjoyed by the government.
This recipe is taken from Signe's book 'Scandilicious Baking' (publ. Saltyard Books, photo: Tara Fisher).