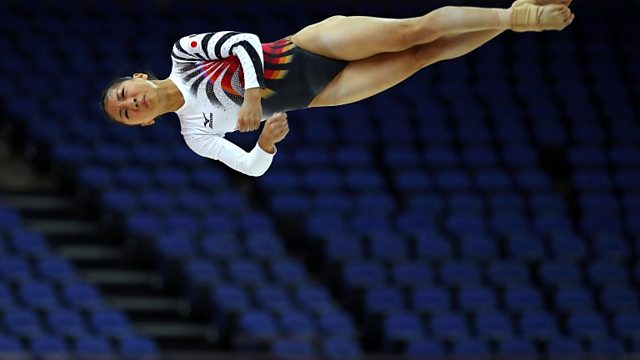 28/07/2012
A fresh look at the week's global news from across the World Service's 27 language sections, with David Amanor.
THE OTHER OLYMPICS: OFF THE PITCH
The 2012 games have begun - over 10,000 athletes in the starting line up, more than 200 countries represented in London.But what are the Olympics, if not the largest display of physical prowess in the world, if not a rush for gold, and the biggest flag waving event in any news calendar? Though for many journalists here on The Fifth Floor, the Olympics are all the more interesting with a good helping of politics, personal dramas, and a sprinkling of trivia. Anastasia Uspenskaya of BBC Russian and Pooria Jafereh of BBC Persian take us behind the curtain.
PAPPON'S PICKS
Our internet guru Thomas Pappon gives the lowdown on the big-hitting stories across the World Service language sites this week - including Kim Jong-un breaking Korean hearts, and Iran's chickengate.
THE LIFE AND TIMES OF DR. LATIF
The head of BBC Afghan, Dr Lutfullah Latif, has worked for the BBC's Pashto and Dari language services for more than 20 years and he has a tale or two to tell about growing up in Afghanistan. Managing a news team who work in one of the world's busiest trouble spots, being tortured, and serendipitously being held in the same prison at the same time as another former head of his service.
DEATH OF AN AFRICAN PRESIDENT
When an African president dies, a political vacuum and crisis usually follows. Security forces may be put on high alert, borders may be closed, in some cases constitutions have been covertly rewritten to usher in a chosen successor. But this week in Ghana, a new president was sworn into office without fuss and within a few hours of the untimely death of his predecessor. Did Ghana break the stereotype? African Service news editors Josephine Hazeley and Mansur Liman look at past political shenanigans.
(Image: A Japanese gymnast at a training session at the London Olympics. Credit: Reuters)
Last on
Mon 30 Jul 2012
00:32

GMT