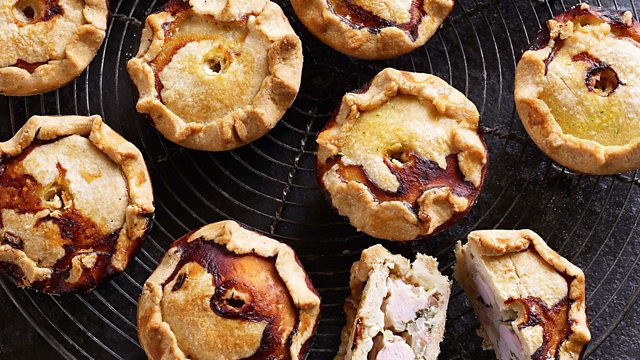 Cook the Perfect...pork pie with Paul Hollywood
Paul Hollywood is one of the country's top bakers, and the self-proclaimed 'northern rough' in the rather genteel surroundings of The Great British Bake Off, which he judges alongside cake queen Mary Berry. Described as the antidote to reality TV show hosts, he's admired for his straightforward no-nonsense approach and his focus on the food rather than on the contestants. He's a strong advocate of local bakeries, and wants us as a nation to become more like the French and buy fresh bread every day. He's been credited with baking the most expensive bread in Britain – a Roquefort sourdough recipe which sold for £15 per loaf in Harrods. Paul shows Jenni how to cook the perfect pork pie, and explains what he enjoys about judging The Great British Bake Off.
Paul's pork pie recipe features in his new book How to Bake (published by Bloomsbury).