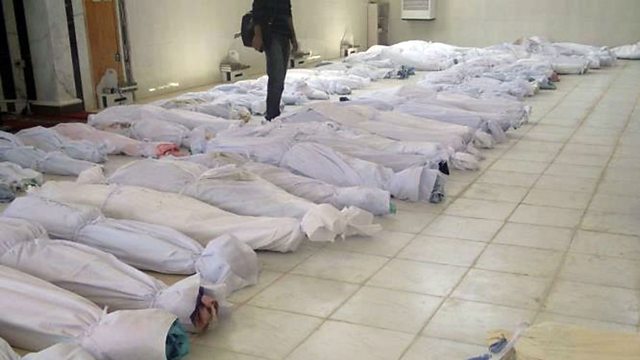 Syria: The Road To Justice
The mass killings of civilians in Houla immediately led to calls for the ICC to investigate and for those responsible to be held to account. But in cases like this, how likely is it that international justice will eventually be done?
Currently all three possible avenues for an ICC investigation appear closed: The Syrian government will not voluntarily refer itself to the Court. The Court has no jurisdiction to commence an investigation on its own initiative because Syria is not a party to ICC. And the final avenue – for the Security Council to refer the situation to the ICC – is also closed because Russia and China oppose it.
So what hope is there of justice in the future?
As a new Prosecutor, Fatou Bensouda begins her term, we review the state of the court, ask whether current flaws can be overcome, and look at prospects for future international justice in situations like Houla.
Last on
Thu 26 Jul 2012
01:05

GMT