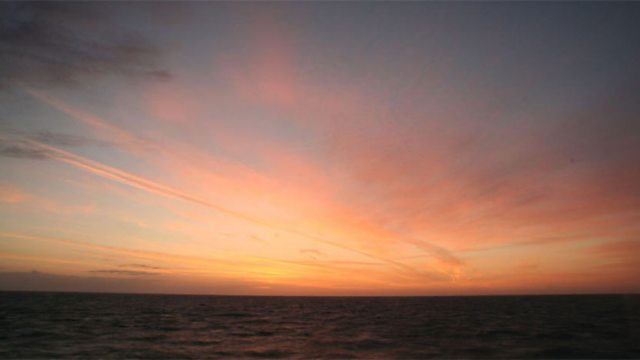 Thought for the Day - Akhandadhi Das
Good morning. Last weekend, just as the Government was releasing the plans for its re-draft of the Handbook for immigrants to Britain, I happened to be part of a conference looking at the future role of what's regarded as Britain's largest Hindu temple, Bhaktivedanta Manor near Watford, originally donated to the religion by former Beatle George Harrison.
The revised Handbook of Britishness seems broadly welcomed. I wish I'd received such a document arriving in Wales seventeen years ago. Knowing the history and customs of a place does help getting more out of the local scene and also being able to give more back.
I personally like the inclusion within the government's new Handbook that there is "no place in British society for extremism and intolerance." Perhaps that's why I felt a particular pleasure, indeed pride, in the discussions we held about the future of the temple.
In the past forty years, the temple has developed fantastic programmes and services for the Hindu community: enthusiastic daily and weekly worship; wonderful major festivals and a wide range of classes and projects ministering to every section of its congregation. But, the question was: how do we enhance those services without over-shadowing the principle that the temple exists as a place of spiritual sanctuary for everyone. We don't want anyone to be put off in visiting or taking advantage of the temple because they might think the temple exists to cater solely, or even mainly, for those of a particular faith.
The temple's determination not to be isolationist or exclusive stems from the nature of the religion itself. The term "Hinduism" comes from the Persians in referring to those living beyond the Indus river. Modern scholars debate the definition, but generally agree that Hinduism represents those who draw their beliefs and practices from the Vedic texts and culture.
However, the tradition defines itself as Sanatan-Dharma – the universal and eternal longing of each individual soul to know and connect with the source of our existence. That's just about as broad as you can get. Under this definition, there is no inside or outside of the religion. And, it calls on the temple to ensure that its doors and its welcome remain open and appealing for all who seek solace. I remember a particular incident late one night at the temple; a distressed lady appeared at the door. "I don't know why I'm here", she said, "but I felt I had to go somewhere."
At our little conference, it was suggested that newcomers could be introduced to the history and customs of the temple so that they might gain even more from their visit. Hmmm, perhaps we need a Handbook.