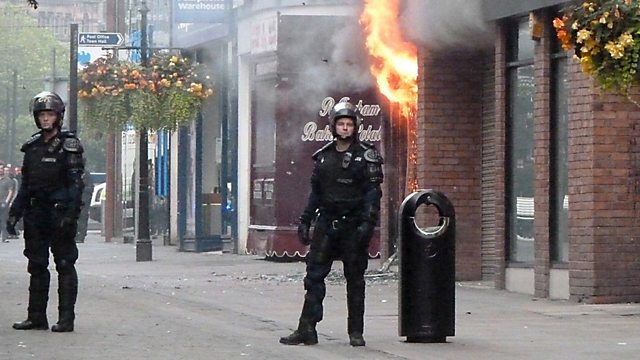 Riot interviews: Jake
18-year-old Jake (not his real name) says he was merely caught up in the riots on the streets of Manchester but admits verbally abusing a policeman, for which he received a 112-day custodial sentence.
This was Jakes first time in prison. His most vivid impressions are of violence and solitude.
"On my wing, most of the people were rioters. Most of them were standard idiots who were there for the riots, to loot whatever they could," he says.
"For the first week or so they were quiet but then the mood went back to normal. They were all against the police."
"But the thing that will keep me away from jail in the future is how much you miss your family," he says.