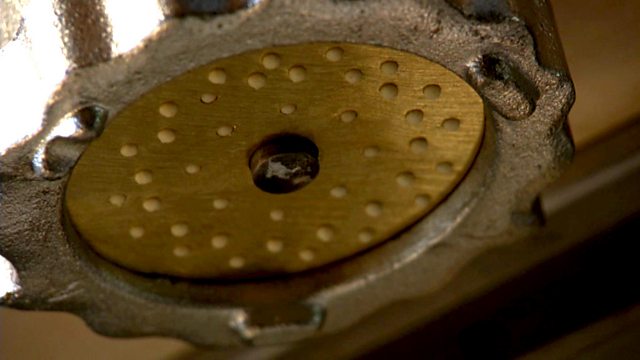 The secrets of dried spaghetti
Stefan Gates sets out to make dried spaghetti just like the packet stuff we buy in the supermarket. He wants to find out what's in it and why it lasts so long in our cupboard.
To get his strands perfectly straight, Stefan uses a meat mincer but things don't go according to plan.