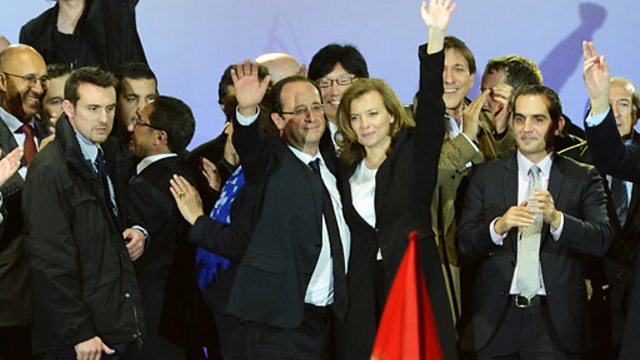 France and Argentina
Insight, wit and analysis from BBC correspondents around the world, presented by Pascale Harter. In this edition:
"Change is now" - or perhaps later
It's been nearly three months since Francois Hollande made it into the Elysee Palace. But can he make any headway now he's there?
They say the first six months in office is the honeymoon period – the best time to push change through. Hollande's Socialists certainly had their own ideas about how to revivify the economy, and campaigned on a platform of change.
But David Chazan senses that the problems are piling up for the French president...
Don't bury me, Argentina
In Argentina, Juan Peron, when he was president, often reached out to the country's workers through symbols rather than policy. And his most potent symbol? His idolised and adored wife, Evita Peron.
Linda Pressly tells us that even after her death, Argentina's most famous first lady remained a rallying figure too powerful to be left to rest in peace...
(Image: Francois Hollande and his partner Valerie Trierweiler celebrate his winning the French Presidential election in May 2012. Credit: Getty Images)
Last on
Tue 24 Jul 2012
03:50

GMT