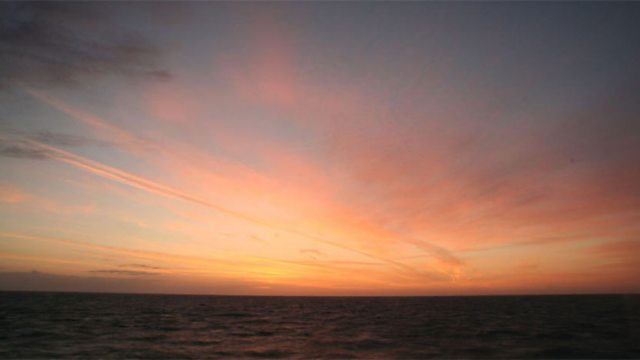 Thought for the Day - Brian Draper
This Tuesday, a former air gunner, Joe Williams, now 90 years old, stood on Beachy Head watching a granite monument to Bomber Command being lowered into place. He'd been trying to get a memorial placed there since the 1950s, because this was the "exit point" for most allied bombing raids, and thus the last sight of home for the 55,000 crew members who didn't return.
It was coincidence apparently that the Queen unveiled the national memorial to bomber command in Green Park two days later. Like waiting for a bus, after what seems like forever, two come by quickly. But, the reason for the wait, of course, was that bomber command had been, in Joe's words, "denigrated" after the bombing of Dresden.
"I'm totally fed up," he told the BBC, "with people who talk about carpet bombing... [that] we went over the top ... The horrific nature of the unprovoked German aggression made it necessary," he said.
Spoken from a man who flew 20 times out over Beachy Head, before finally being shot down, his words have an authenticity and dare I suggest a moral power which strike at our more detached post-war sense of queasiness with a chapter of history we've preferred, until now, not to remember publicly.
Joe's plane was hit. It caught fire. The flames burned his face and he was sure he was going to die. But miraculously he bailed out, and lives to bear witness still - through his life and now his monument - lest we forget bomber command.
It's only when we recognise our past in all its complexity, including its pain, that we can hope to be reconciled with it, as well as to the people involved in it.
That doesn't have to mean pretending that everything was or is OK. The London memorial bravely acknowledges the German casualties of our raids, which makes it powerful. In this way, it can draw people together - not despite what happened, or ignoring what happened, but through what happened. It's a divine principle, in fact, which the apostle Paul writes of - explaining that God reconciled "all things" to himself through the death of Christ, not despite it.
"When we cut the ripe melon," writes the poet Mary Oliver, "should we not give it thanks?
And should we not thank the knife also?
We do not live in a simple world," she concludes.
Indeed, we do not.
Joe was thrust into battle and, with a 50/50 chance of survival, came back alive: people like him have had an especially difficult battle ever since, to reconcile their own "good luck" with the terrible fate of their comrades who fell. More than anyone, then - surely, they deserve some recognition, and some peace, and some reconciliation.