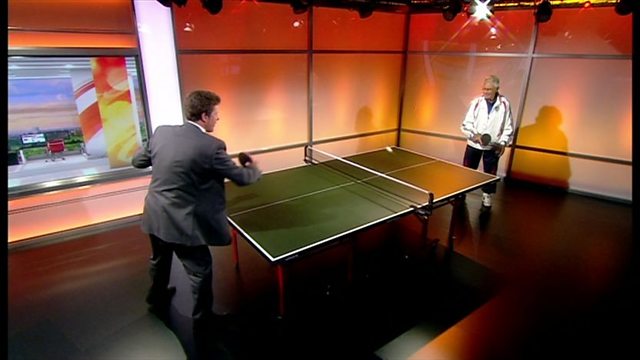 Charlie takes on Terry at table tennis
We spoke to 83-year-old table tennis player Terry Donlon about his starring role in a new film about the sport.
Terry and his wife Sylvia talked about being in the film and how the sport helps them to stay young before Charlie took Terry on at the table.
There are more details about the film at the following address : pingpongfilm.co.uk.