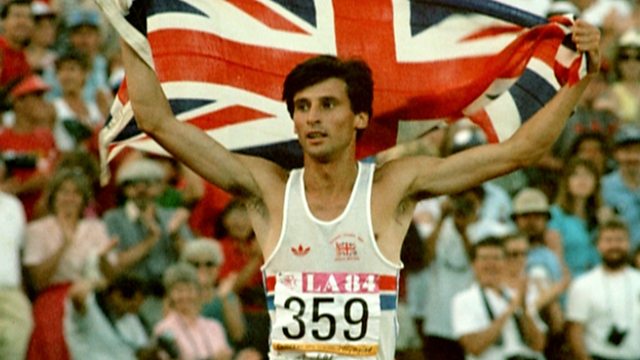 Seb Coe makes Olympic history
For over a decade British runners dominated middle distance events at the Olympics.
At the Games in LA in 1984, world champion Steve Cram and world record holder Steve Ovett lined up against the reigning Olympic champion Seb Coe.
On the final lap, in sweltering temperatures, Coe unleashed his trademark final kick to become the first man in history to win the Olympic 1500m twice.