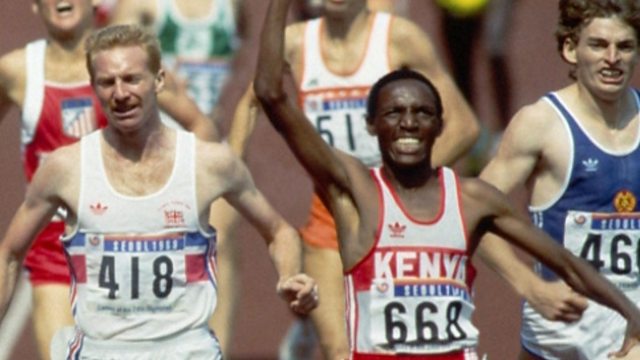 Peter Rono ends British dominance
At the Seoul Olympics in 1988 it was widely believed that a British runner – either Steve Cram or Peter Elliott – would win Britain's third successive Olympic 1500m gold.
But a young runner from the Rift Valley in Kenya, Peter Rono, shocked the world by taking an early lead and holding off the Brits.
At 21 years old he became the youngest ever winner of the Olympic 1500m and the first Kenyan since Kipchoge Keino, who took gold in 1968, to win this event.